ArmA 3
Talk

0
324pages on
this wiki
ArmA 3 is an open world tactical shooter developed by Bohemia Interactive.
Release cycle
Edit
Bohemia Interactive chose to release ArmA 3 in a unique way, using Steam's then-new service called «Early Access», releasing the game before it was complete in order to build it around the community's feedback. ArmA 3 was released in three publicly-available stages: Alpha, Beta, and Final. The ArmA 3 Alpha was released March 5, 2013, then the ArmA 3 Beta was released June 25th, 2013. The official release of ArmA 3 was September 12th, 2013.
Gameplay
Edit
ArmA 3 can be played in both third person and first person view modes. Many vehicles, including tanks, cars, motorcycles, helicopters, and quads, can be driven by players in the game. ArmA 3 also features scuba diving, where the player must accomplish tasks underwater and can hide themselves while submerged.
ArmA 3 has multiplayer gameplay with support for over 100 concurrent gamers. Multiplayer servers can be found through the in-game browser or through third-party websites such as ArmA 3 Server List or Game Tracker.
Not released with the game at launch, ArmA 3's campaign has been made available in three free DLC episodes. They are titled "Survive", "Adapt" and "Win" (the three word phrase that makes up ArmA 3's motto).
The first campaign episode, «Survive», was released on October 31, 2013.
The second campaign episode, «Adapt», was released on January 21, 2014.
The third and final campaign episode, «Win», was released on March 20, 2014.
Overview
Edit
| | | |
| --- | --- | --- |
| « | In ArmA 3's campaign players take on the role of corporal Ben Kerry, a soldier operating under a NATO peacekeeping operation in the Mediterranean. Five years after the bloody civil war in the Republic of Altis & Stratis came to an end, NATO forces have started to withdraw from the region — unknowingly creating the conditions for a Mediterranean flashpoint. Kerry's unit, 'Task Force Aegis' — together with a clandestine group of UKSF operators — is soon caught up in a situation beyond their control, and trapped in a fight for their survival. | » |
For a breakdown of the campaign episodes, see: ArmA 3 Campaign
Factions
Edit
The factions play a role in ArmA 3:
Independent
Edit
See: ArmA 3 Weapons
ArmA 3 has several weapons in game, all with equipable attachments
Pistols
4-five.45
ACP-C2 .45
P07 9mm
Rook 40
Zubr .45
SMG's
PDW2000
Sting
Vermin
Assault Rifles
MX 6.5
Katiba
MK20
TRG 21
DMR's
MXM
MK18
Rahim
Machine guns
MX SW
MK200
Zafir
Sniper Rifles
GM6 Lynx
M320 LRR
Vehicles
Edit
See: ArmA 3 Vehicles
Locations
Edit
Characters
Edit
Screenshots
Edit
See: ArmA 3/Screenshots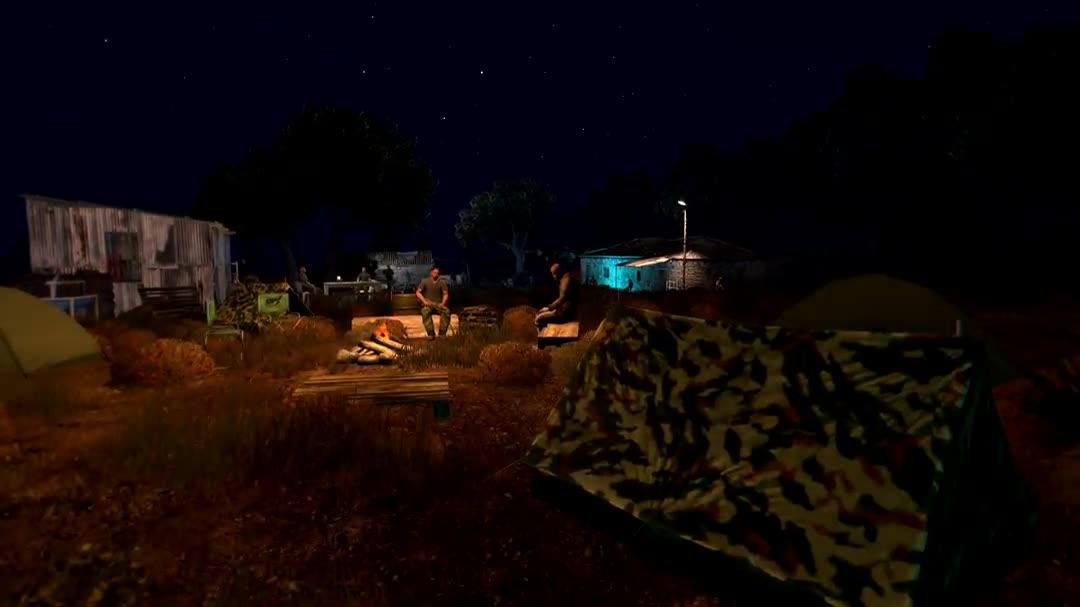 See: ArmA 3/Videos
External links
Edit